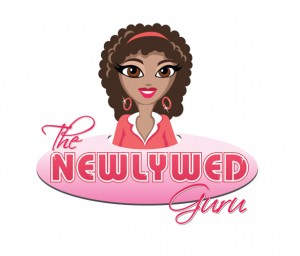 A warm welcome to my newest client, TheNewlywedGuru.com. I have been retained by the the site's creator, P. Michele Talley, to create and edit content, optimize for search engines, manage public relations/events and advertising/marketing of the website for newlywed couples. Thank you for your trust and support, and I look forward to helping make The Newlywed Guru the ultimate source information, news, advice, shopping and entertainment for just-married couples.
Even the most well-matched, truly-in-love couple can get cold feet after the wedding. When the honeymoon is over, and reality sets in, many couples find themselves declaring, "What now?"
Well, The Newlywed Guru can help couples answer that question for themselves. TheNewlyedGuru.com is the number one online resource for newlywed couples to share and receive advice from top experts and fellow couples, young and old. The site offers real information, honest advice and useful tips that couples can use every day to help them negotiate the many wonderful, but, oftentimes, slippery slopes of life as a newly-married couple.
In the United States alone, 4.4 million people marry every year. That's a lot of couples taking the plunge. Although many are on their second, third or even fourth marriage, most couples are tying the knot for the first time. Anytime a person attempts something new, whether alone or with your new mate, it's challenging, frightening, overwhelming and often frustrating, but it's also exhilarating, fascinating, and, hopefully, rewarding.
At TheNewlywedGuru.com, couples can find support for their new chapter in the book of life. Everything from recipes designed for new couples, to how-to videos from experts, to shopping opportunities just for new couples including his and her aprons and "love" kits.
Private cooking classes are offered by The Newlywed Guru herself, book signings, guest appearances, quarterly events, and just about anything else involving couples. There is a handy list of companies ready to assist newlyweds and The Newlywed Guru's 2012 cruise is just one of the quarterly events that make the site fun and entertaining.