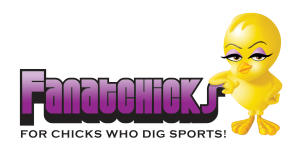 If you're a chick who digs sports, or a guy who digs chicks who dig sports, do yourself a favor and check out Fanatchicks.com.
You'll find sports, health, lifestyle, and fitness news (all from a chick's point of view, and all written exclusively by chicks). You'll find product reviews and chick-lead forums (Chick Chat) to discuss just about anything and everything chick related. And, of course, you'll find other chicks who are just as fanatical about sports as guys are. Chick fanatics, you're not alone!
I helped them re-brand and re-launch their website and newsletter, as well as their Twitter and Facebook accounts. With their online presence all communicating the same look and message, Fanatchicks is set to become a force for an unspoken-for subset of sports fanatics. Viva chicks who dig sports!
Need to update your brand's look/message? Contact James.