18+ Years of Franchise, Marketing & Web Experience

Orlando, Florida
Marketing Consultant | Web Designer | Graphic Designer | Franchise Developer | Writer | Entrepreneur
Create, design and manage unique, professional web site designs
Work with clients developing marketing materials and promotional campaigns
Produce innovative graphic design works including print and web materials
Marketing consultation for single-unit and multi-unit chains
Social Media Specialist
Email Marketing
Web Marketing (PPC, etc.)
Author popular restaurant blog in Orlando
Sales and Lead Generation
Business and Marketing Plans
Responsibilities:
Graphic Design
Public Relations
Web Site Development & Management
Copy Writing
Blog Development & Management
Logo Design/Collateral
Lead Generation
SEO: Search Engine Optimization
Press Releases
Email Campaigns
Photography
Product Development
Social Media Marketing
Brand Building
Orlando, Florida
"Franchise Beast Master" | Owner
Company founder
Franchise marketing programs
Franchise lead generation
Advertising and marketing
PPC advertising
Social media marketing
Public relations
Find a franchise like a beast. Looking for a franchise opportunity? Business opportunity? Start your search here.

Franchise… Beast gives you all the information you need, and none of the junk you don't. Arm yourself with facts on the best franchises in the business and make the right franchising decision.

Connecting franchise seekers with the best franchise and business opportunities is what we do, and all we do.

Yes, he does bite.

Orlando, Florida
Managing Partner/Owner/Franchise Development and Sales 
Work with clients developing franchise systems and franchise sales programs
Initiate franchise marketing systems for newly launched franchised brands
Develop and author franchise operations manuals
Create franchise sales materials
Create web-based franchise marketing programs including PPC and SEO
Direct social media for franchise systems
Generate sales lead programs and participate in franchise sales
Work with legal to produce franchise agreements
Develop Franchise Disclosure Documents
At NEXT Franchise Systems we pride ourselves on the experience we've gained helping small and medium sized businesses just like yours develop into successful franchises.

Ultimate Franchise Systems, Inc./Quality Restaurant Ventures, Inc.
Heathrow, Florida
Director of Sales and Marketing
Experienced in developing and delivering effective marketing campaigns to support multiple franchised brands in a wide variety of categories
Marketed nearly 600 individually-owned and operated units across the country on national, regional and local levels
Administrated co-op marketing funds for multi-unit chains
Worked directly with individual franchisees in the field to develop and support local marketing efforts
Monitored corporate marketing strategy compliance and provided support for division managers
Developed multiple brands "from scratch" including Wing Way, Famous Uncle Al's Hot Dogs, and Oh! Oh! Burrito
Responsibilities:
Print Design
Copy Writing
Direct Mail
Graphic Design
Event Management
Trade Show Management
Public Relations
Web Site Management
Research & Analysis
Budget Management
Photography
Product Development
Franchise Sales
Radio and Television
Manuals
Brand Building
Press Releases
Social Media Management

Sobik's Sandwich Shops, Inc.
Sanford, Florida
Supervisor/Local Store Marketing Manager
Devised, implemented and managed local-store marketing strategies
Worked directly with store managers to provide creative direction, strategy, and marketing support
Developed advertising and marketing collateral, including brochures, flyers, presentations and point of purchase materials for corporate stores in local market
Expert in "guerrilla" marketing
Hired, trained and supervised employees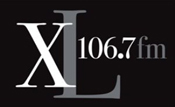 WXXL-FM/XL 106.7
Altamonte Springs, Florida
Promotions Assistant/Show Producer
Promotions assistant at top contemporary hits radio station in the Orlando Market
Developed and worked promotional events, wrote news releases, and produced the evening radio program
Wrote comedy bits, booked guests and selected music for the program